Earlier news
If you have some news you think would be of interest to our members get in touch.
Published | 12 March 2019
RBKC is preparing a "Statement of Community Involvement" and held a meeting on 1st March with interested parties to discuss how this should relate ...
Published | 3 February 2019
Members of the Council of the Chelsea Society attended a reception at The Cadogan Hotel on 29th January at the kind invitation of Viscount ...
Published | 17 January 2019
In 1719, Chelsea land owners and tenants successfully challenged the decision of the Royal surveyors which denied them the use of the King's private ...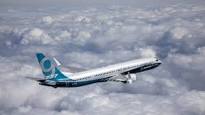 Published | 14 January 2019
Greg Hands MP has arranged a briefing by Heathrow airport on their expansion plans and flight-paths over London on Thursday 7 February between 18:30-20:00 ...
Published | 19 December 2018
In response to residents' concerns RBKC have published a draft code of conduct for Councillors and Officers when dealing with planning matters.  The Chelsea ...
Published | 10 December 2018
The Chelsea Society has commented as follows on the Conservation Area Appraisal to Mr. Graham Stallwood, Executive Director of Planning and Borough Development, ...
Published | 18 November 2018
Congratulations to the Head Teacher, staff and pupils on being ranked first of all the state primary schools in England (Sunday Times 18.11.18 page ...
Published | 13 November 2018
Chelsea Concert Series in 2019 Chelsea is home to many treasures more renowned around the world than in Chelsea itself.  One such is the ...
Published | 6 November 2018
  OBJECTIONS There are five principal reasons for Objecting to this latest application covering Buildings G & H. First there is an excessive increase ...
Published | 27 October 2018
The Society has decided to have a letters page on its website. If you have something interesting to say about Chelsea past or present ...