Earlier news
If you have some news you think would be of interest to our members get in touch.
Published | 9 June 2014
The Planning Committee has reviewed all the documentation and has published the summary as follows: The Brompton Hospital, one of Britain's leading chest clinics, ...
Published | 7 June 2014
 Affinity Sutton are holding two showcases to which you are invited to attend. The proposals for redevelopment of its Sutton Estate in Chelsea will ...
Published | 5 June 2014
One always expects the unexpected when walking along the King's Road, but seeing the men from the Chelsea Arts Club in full regalia of ...
Published | 23 May 2014
Chelsea Barracks – London, Chelsea Barracks gets green light (again) 21 May 2104/ Harry Hanscomb Westminster Council last night granted planning for the ...
Published | 8 May 2014
Discover how young men enthusiastically joined up at The Duke of York's HQ and how those who stayed at home supported the war effort. ...
Published | 2 May 2014
The online and written petition to oppose the Draft Royal Brompton Hospital Supplementary Planning Document published for consultation by the Council on 27 February 2014 ...
Published | 9 April 2014
Would you like to see what London's new sky line might look like, if developers are given the go ahead. Thanks to The Guardian ...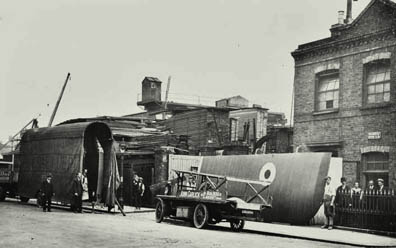 Published | 9 April 2014
Homing in: the capital's independent stores will be vulnerable for conversion to residential property, the CBRE is warning. Laura Chester writes Independent shops across ...
Published | 10 March 2014
Gold Standard Award Scheme: Support and Recognition for Tenant and Resident Associations for general Tenant and Resident Association information see the Tenant and Resident Association page ...
Published | 2 March 2014
The London Forum is holding a meeting on Tuesday 4th March that will discuss Saving pubs and local facilities  This has been a pertinent ...