Latest news
If you have some news you think would be of interest to our members get in touch.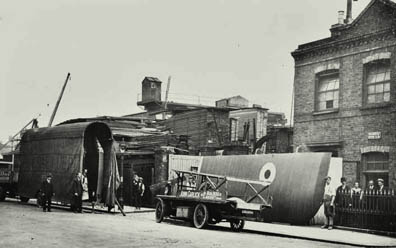 Published | 10 September 2021
Again this year, Chelsea's renowned photographer and local Councillor, Alison Jackson, has organised a photography competition. Entries should be submitted before 1st October.  See ...
Published | 1 September 2021
The Council is consulting on the revision of the Local Plan.  This is the basic document by reference to which all planning applications are ...
Published | 31 August 2021
We have received a letter from RBKC as follows, requesting comments by 15th October: "We are in the initial stages of putting together improvement ...
Published | 31 August 2021
RBKC are consulting on their Future High Streets Programme They would like to invite you to share your ideas for the future of Chelsea's ...
Published | 28 August 2021
Summer 1940 – June Spencer, a debutante and dress designer, volunteers as a driver for the London Auxiliary Ambulance Service in Chelsea.  It's gruesome ...
Published | 18 August 2021
The Chelsea Society is pleased to see that The Cadogan Arms, on the King's Road, has re-opened in all its Victorian splendour. We look ...
Published | 30 July 2021
The Chelsea Society has objected to the proposal by the Parliamentary Boundary Commission to divide Chelsea into two parliamentary constituencies.  Individual members have also ...
Published | 12 July 2021
As we all know, noisy motorbikes and "supercars" are a menace in Chelsea Last year RBKC piloted acoustic cameras to good effect. They fined ...
Published | 6 July 2021
On 3rd July, exactly 77 years after they died, someone has placed flowers under the memorial in Turks Row to the 74 Americans who ...
Published | 23 June 2021
Sir Thomas was one of Chelsea's most famous residents, who lost his head when he resisted the secular power of the time. He worshipped ...