Earlier news
For the latest news click here ›
Keep up to date here with the latest on planning issues and other items of local interest.
If you have some news you think would be of interest to our members get in touch.
Published | March 13, 2018
The houseboats on Chelsea Reach have become part of the charm of Chelsea, and we do not want to see them replaced with boats ...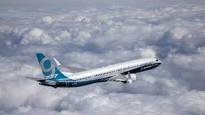 Published | March 13, 2018
There was another consultation on Friday, 23 March 2018 at Fulham Library. A case has been made by business interests for a third runway ...
Published | March 2, 2018
The Chelsea Society's response to the Mayor's consultation on the London Plan questions the assumption that further population growth in London is desirable, and ...
Published | February 27, 2018
The Royal Borough of Kensington and Chelsea has commissioned an independent review to look at how the Council's decisions are made, how open and transparent they are and how residents are involved in Council ...
Published | February 26, 2018
Members will have seen press reports that The Royal Brompton Hospital is considering whether to leave Chelsea.  They are doing a feasibility study ...
Published | February 25, 2018
For an update as at 5th March 2018 see Newsletter 5.3.18 For an update as at 21st February 2018 see  Update 22.2.18 The following letter ...