News
Keep up to date here with the latest on planning issues and other items of local interest.
If you have some news you think would be of interest to our members get in touch.
Published | April 22, 2017
Email from a resident adversely affected by the cumulative impact of several construction projects over a long period  "Windows at the front of our properties ...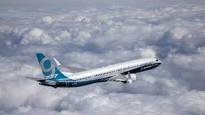 Published | April 14, 2017
The Department for Transport held a series of public exhibitions on Heathrow Expansion, including exhibitions in Kensington and Fulham A case has been made ...
Published | April 1, 2017
The Chelsea Society considers that in the age of the mobile phone there are far too many ugly telephone kiosks cluttering the streets of ...
Published | March 16, 2017
The Planning Application (PP/17/00583) to redevelop this site was granted on 20th April 2017 by 8 votes to 5 The Chelsea Society's position is ...
Published | February 18, 2017
The Member of the Society's Planning Committee for Stanley Ward, Patrick Baty, wrote to RBKC as follows on 9th February 2017 : 158-168 Fulham ...